Make your next event a stand out success, with creative, eye catching event branding.
Set the date and let us create! Whether you have an existing event brand, or this is something new and exciting, we will help you develop the theme and roll out a consistent look and feel across all of your events promotional material.
We love creating beautiful event branding. Whether it's a product launch, charity gala, corporate conference, or festival event, we'll work with you to make your event shine.
Inaugural Mayoral Ball for SunnyKids 2016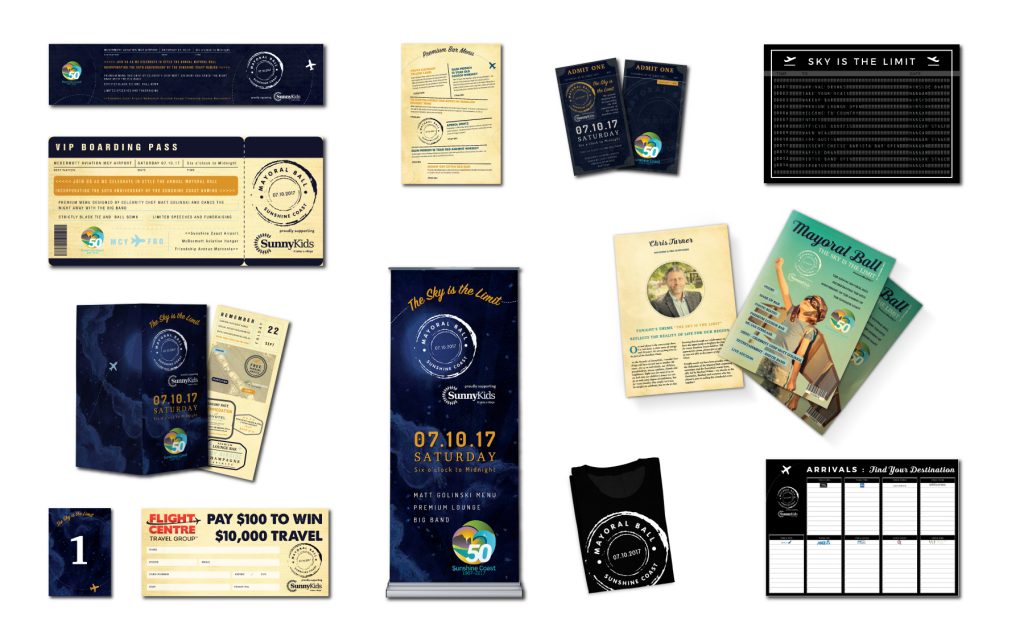 Mayoral Ball for SunnyKids 2017
Mayoral Ball for SunnyKids 2018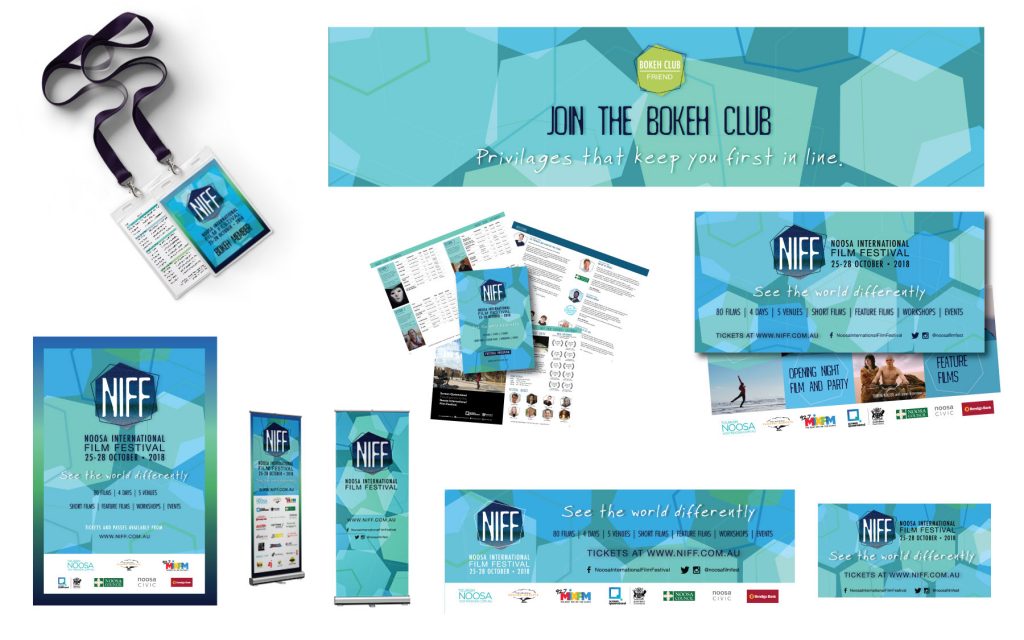 Noosa International Film Festival